Conventional Systems
In many smaller premises or properties, where the building layout is relatively uncomplicated, a simple "conventional" system that warns of a problem may suffice.
A conventional fire alarm may simply be a control panel, a manual call point and a sounder, or it could be a multi-zone panel covering a large building.
The system consists of one or more zones each having either manually operated call points or automatic detection devices, or a combination of both. When the alarm is activated, the zone in which the activation has occurred is shown on the control panel. That enables you to concentrate your search for the cause to a specific area.
A combination of sounders and strobes warns you and others that the fire alarm has been triggered, ensuring a prompt evacuation of the building.
For further information call us on 01534 608866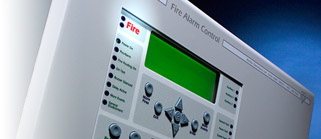 What is BAFE and why is it important for your business?
Fact: Until an incident occurs, you will have no idea whether or not the alarm system you have chosen and paid for will do the job of protecting property and human life.
One way to be sure that your fire alarm is of the very best standard is to ensure that you choose a company who has BAFE SP203-1 accreditation.
There are a number of Standards but the one which relates to Fire Alarms is BAFE SP203-1. To have this accreditation means that a company has been vetted by BAFE and that nothing will be left to chance. The design, installation and maintenance of the fire system will be of the very highest integrity.